Fresh Start (A Guide For Your 2018 #SkincareGoals)
IDS Skincare, 05 January 2018
After all the year-end festivities, it is time to give our body and skin a much-needed restart button. Ensuring good health has unfortunately taken a backseat amidst our busy lives and long to-do lists.
What about good skin health? Although genetics are predominantly behind what's considered good or bad skin, the condition of our skin can be affected by both internal (hormones and biological aging) and external (environment, UV rays, climate change) factors. Everyday activities and lifestyle habits such as diet, smoking, exercises (or lack of), sleep and work stress can affect the quality of our skin's health.
A timely reminder to treat our skin better in 2018. Here's one beauty motto we can all live by and we can't agree Mo(o)re!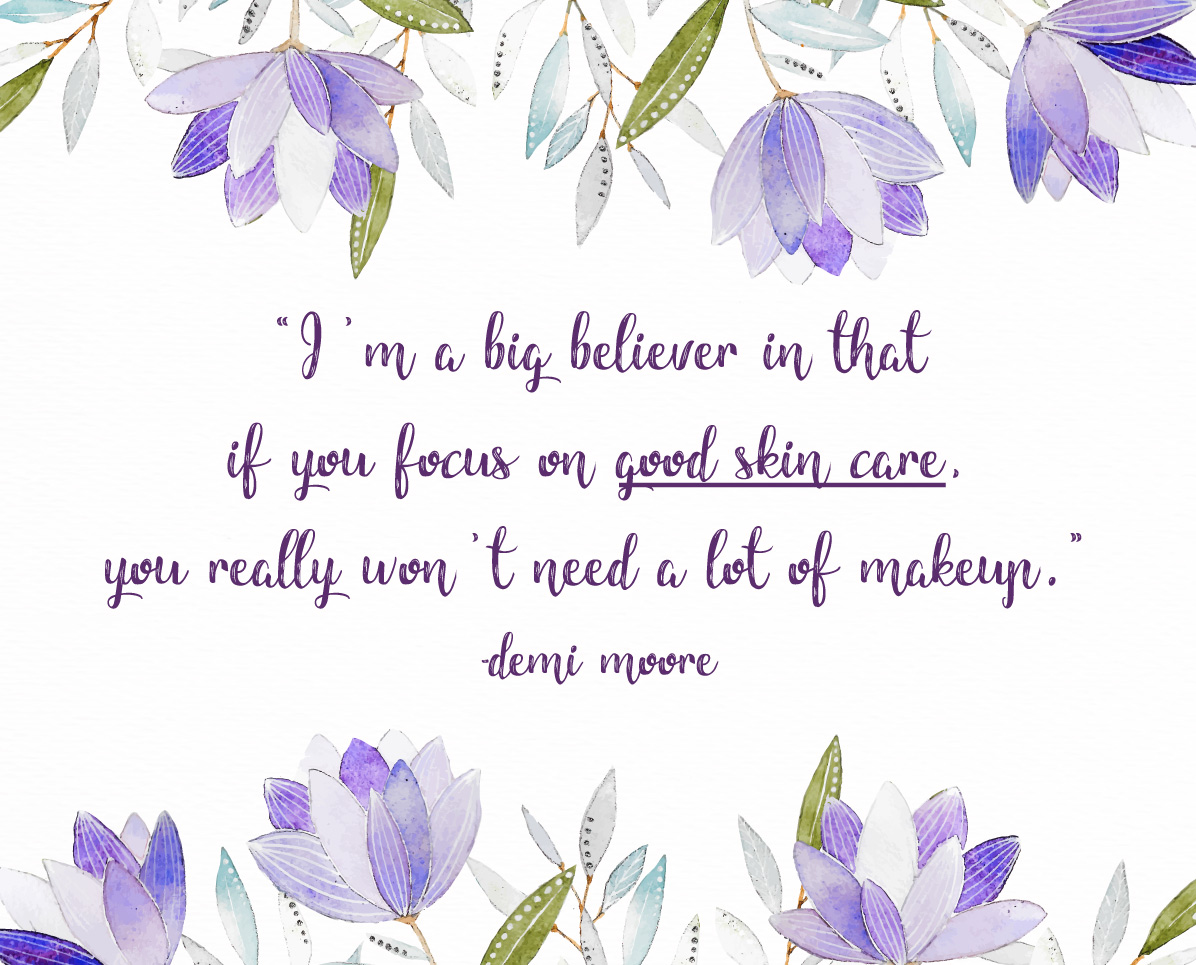 How To Tell If You Have Dry/Oily/Combination Skin?
Our skin condition often changes over time. In your 20s, shine and acne may be your prime concerns but as you age, you may experience a different set of skin concerns like dryness and hyperpigmentation. What this means is that you will need to switch your skincare products periodically. That product that works perfectly for you in your 20s may no longer work when you turn 30 or 40. One example is the water or gel cleanser. It may be great for your oily skin but it may not be moisturizing enough for your drier, more mature skin.
Fret not! Simply follow this guide to determine your skin type.
Characteristics of Dry Skin:

• Dull and rough complexion – makeup doesn't sit properly on the skin
• Tightness in the skin
• Itchy and flakes
• Redness and irritation
Characteristics of Oily Skin:

• Enlarged and clogged pores
• Visible comedones – whiteheads and blackheads
• Blemish-prone skin
• Shiny appearance
Characteristics of Combination Skin:

• Oily or shiny T-zone; mainly the forehead, nose and chin
• Dry or patchy at cheek area – makeup doesn't glide on smoothly
Characteristics of Sensitive Skin:

• Dryness
• Skin disorders (rosacea, eczema)
• Redness, itch or burning sensations due to allergic reactions (often due to a certain ingredient in a product)
Step Two: Toning
Is toner just another marketing ploy to get people to buy more products? Dispel that myth. Here's why it is an essential step in your daily skincare regime.
Think of it as the step to clear any residue like oils or makeup left on your skin after cleansing because your skin may not be 100% clean. This step also serves to aid subsequent skincare products like serums and moisturizers to be better absorbed into the skin. When the skin is thoroughly cleansed, treatment products are then able to penetrate more efficiently into the skin.
Building On Good Foundation (And We Don't Mean Makeup!)
From start to end, make sure your skincare basics are well covered. Cleansers and toners are the key pillars to every skincare routine but are often under-rated against expensive serums and rich creams. Lastly, don't forget your sunscreen as the final step of your morning skincare routine. We can't emphasize this enough.
Essentials for Normal to Oily/Combination Skin
For those with oily or combination skin, we know how you detest that layer of oil creeping up during the day! What you need is a fuss-free product that is non-drying yet is effective in clearing the skin's excess sebum and surface debris. Try: Refreshing Cleanser, C1, $62 . It supports skin regeneration and deep cleanses without stripping skin's natural protective layer.
To use, apply two pumps of this gel-based cleanser onto clean hands, rub your hands together to form a soft foam and then massage onto damp skin, avoiding the eye area. *Bonus tip: it can be used on your chest and back too!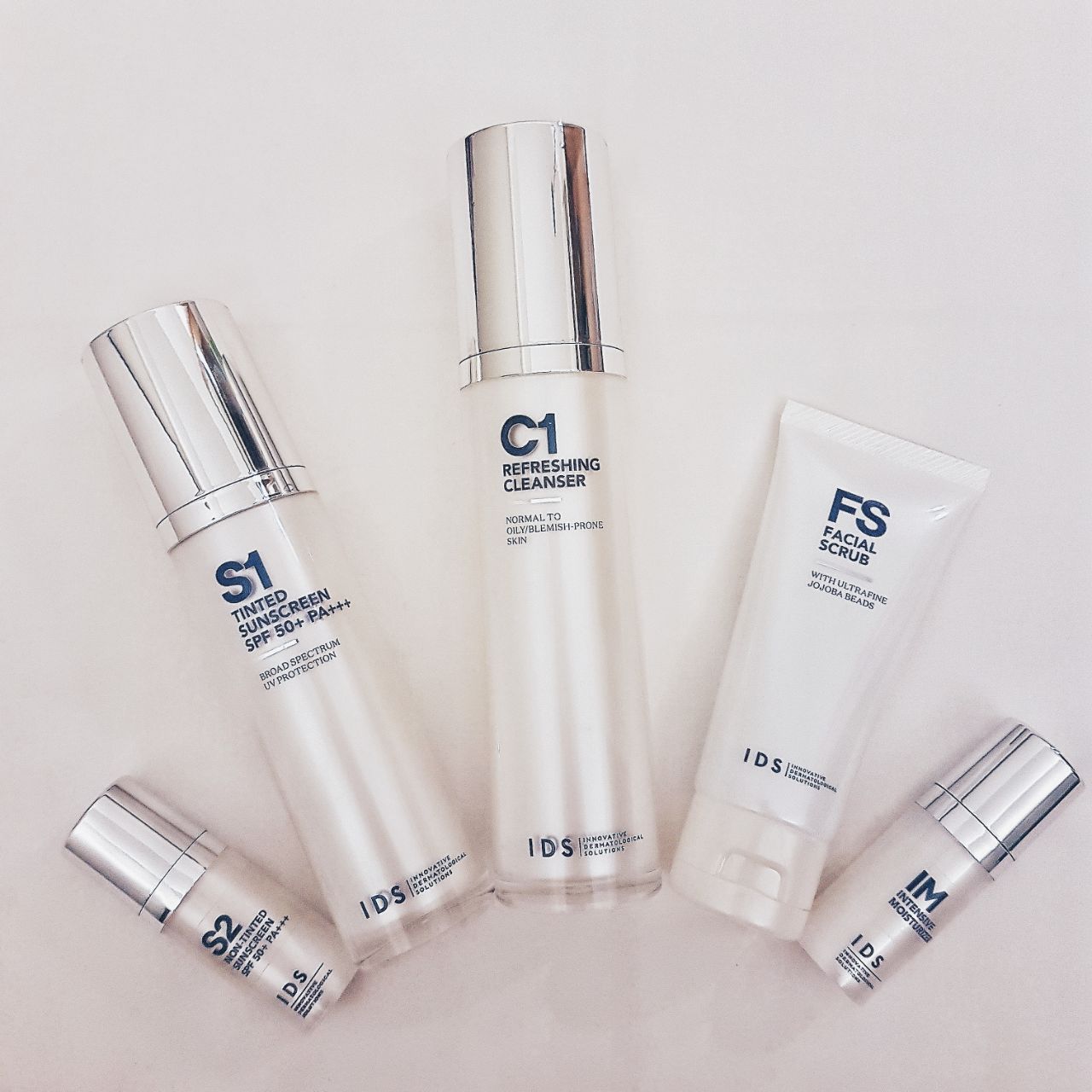 Toning acts as an important second step following your cleanser. Try: Refreshing Toner, T1, $62 in a spray form! This means you can apply directly onto the face without the use of any cotton pads. The toner balances sebum production and calms inflamed skin, as well as keeps bacteria-causing blemishes under control.
For those obsessed with scrubs, our Facial Scrub, FS, $62 is a must-try! Containing ultra-fine jojoba beads, it inhibits the growth of p-acne and regulates sebum production. To use, apply a small amount on just-cleansed, damp skin by gently massaging onto skin in a circular motion, adding water as necessary. You may feel a slight warming sensation while using this product. The result is baby smooth skin.
Essentials for Normal to Dry/Sensitive Skin
For peeps who are combatting dry and sensitive skin, look for mild, ultra-gentle and moisturizing products that do not irritate or cause further redness to the skin. Try: Delicate Cleanser, C2, $67 which lathers to a soft foam when you rub between your palms. It is extra gentle and silky smooth to touch. What it also does is that it combats redness, moisturizes and softens the skin.
Pair this with a toner like Delicate Toner, T2, $62, which infuses the skin with plant-derived calming antioxidants to help soothe irritated skin and reduce inflammation without over-drying the skin.
A Makeup Junkie's Essential
Last but not the least, many of us have to put on makeup and/or sunscreen on a daily basis right? A regular cleanser may not be enough. You will need a makeup remover. However, there are many types of makeup removers in the market – alcohol-based, facial wipes, cleansing oils, balms, bar soaps, etc. However, some of them may be too harsh or may not be as effective, resulting in much pulling and dragging of skin during removal.
Look for a makeup remover that is gentle, hydrating yet is effective in removing makeup without any tugging needed. Try: Cleansing Milk, C3, $62. It not only helps to remove regular makeup, it is also paraben and fragrance free, and is suitable for combination and sensitive skin.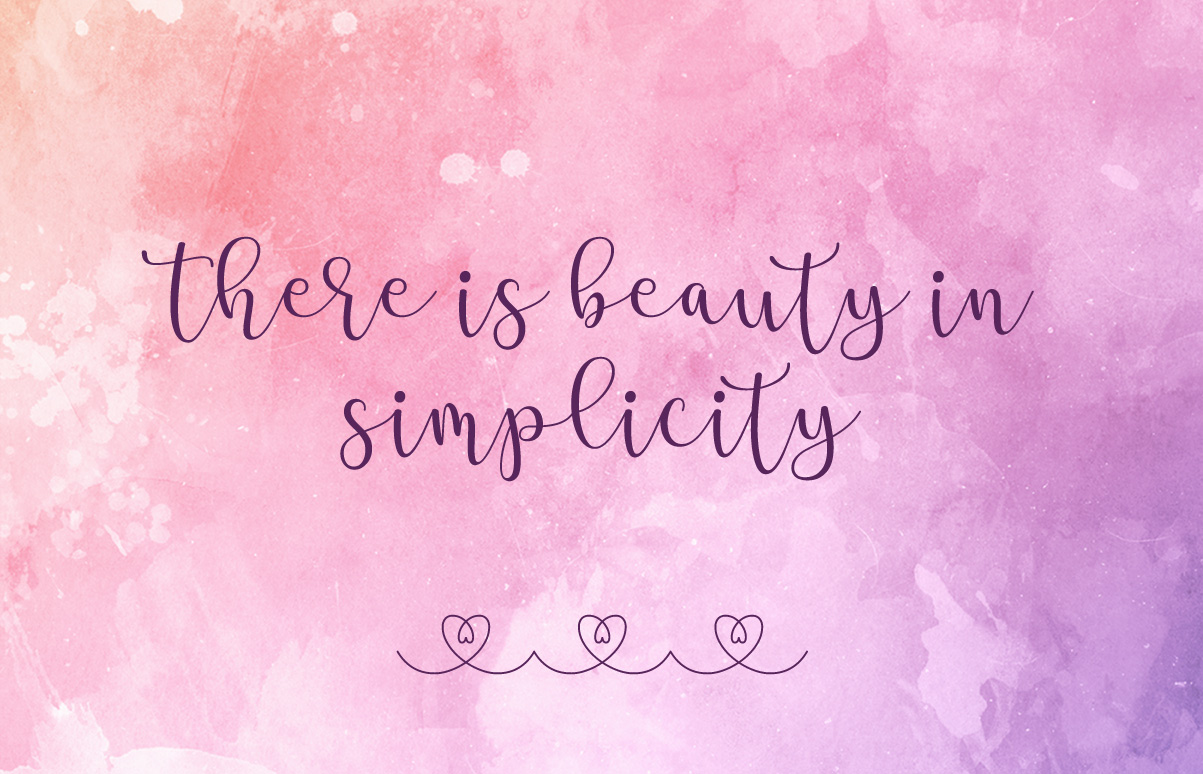 As the saying goes, there is beauty in simplicity. Remember that having a strong skin foundation is important!
On top of having a proper cleanser and toner suitable for your skin type, taking good care of your health also does the trick! This means a good amount of water intake, sufficient sleep and exercise! We hope you'll make this one a top resolution for 2018.
IDS Skincare wishes you a great start to 2018! ♥♥♥
IDS Skincare's Essential Range – Refreshing Cleanser (C1), Delicate Cleanser (C2), Cleansing Milk (C3), Refreshing Toner (T1), Delicate Toner (T2), Facial Scrub (FS)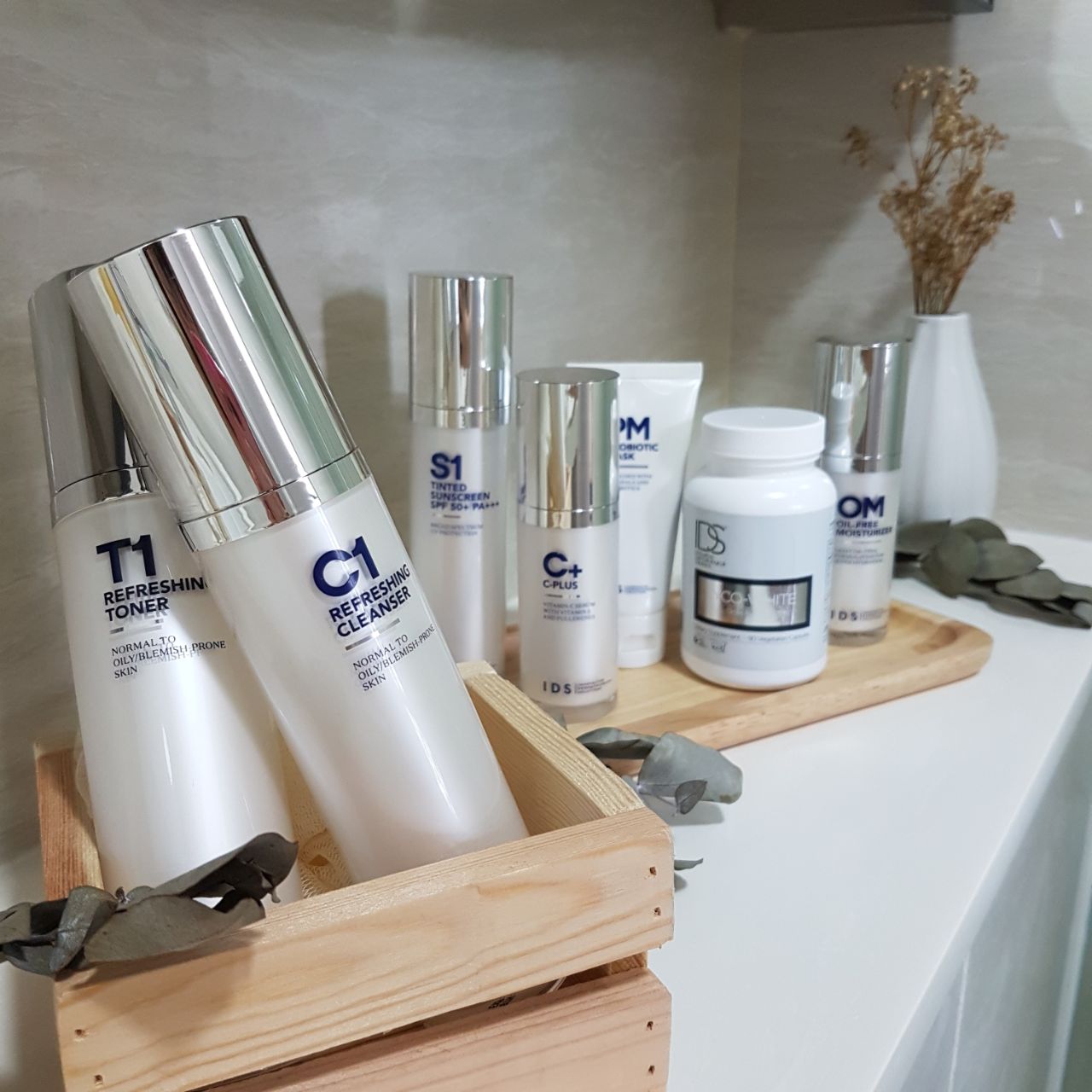 Products shown: Refreshing Cleanser (C1), Refreshing Toner (T1)
Sweet Treat! (Don't Say We Didn't Share!)
♥♥♥Online Special! ♥♥♥
Spend $300* at www.idsskincare.com (including an Essential product – C1, C2, C3, T1, T2 and FS) and you'll receive $50 (Promo Code to be used in your next purchase)!
*Please note that this promotion ends in January 2018. Terms & Conditions apply.
♥♥♥Retail Therapy! ♥♥♥
During the month of January, for every purchase of $160 or more at our retail outlets, you'll receive 25% off our Essential range products!
*Terms & Conditions apply. IDS Skincare reserves the right to amend these terms & conditions at any time without prior notice.
Till the next #IDSSkincareGoals ☺