#IDSTransformMe Challenge: Eunice
IDS Skincare, 07 July 2017
Hi Everyone!
My Beliefs On Good Skincare
I always believe that having healthy-looking skin is the first step to looking and feeling beautiful.
Personally, I am not an avid believer of heavy makeup so usually; I just go out with minimal makeup. This is especially so in the past 6 months as I kept having random breakouts on my cheeks or forehead.
After being introduced to IDS wide range of skincare products, I would say that there's definitely a reason why they are more expensive than the typical Korean skincare products. As the Chinese saying goes,"一分钱一分货" or in English, simply put, you get what you pay.
I suppose most of us who are into Korean skincare will randomly buy perhaps a toner from a particular brand because it is highly raved over and then perhaps a serum from another particular brand because it won some beauty award. In the end, we have skincare products that are all from different brands but do we actually know if these products are compatible with each other? What if these products are actually doing more harm than good to our skin?
In fact, as I was in the service/sales industry in the past, many people often asked me if I was of another race and assumed that I could not speak Chinese. I often got upset with comments saying that "Eunice, are you very tired?" or "Eunice, didn't sleep well yesterday?". Ironically, sometimes I indeed had a really good sleep the night before and felt so refreshed but upon hearing such comments, I was dejected and speechless.
Thankfully I chanced upon #IDSTransformMe, which also gave me a reason to change up my skincare routine!
I tried an extensive range of IDS Skincare products:
My Favourite IDS Products
I have to say that the game changer for me was definitely the Lyco-White supplements. Overall, I find that my skin did brighten. I wasn't expecting myself to become fairer or anything but I would suppose the Lyco-White pills and Vitamin C+ serum did help a great deal in brightening my dull skin from too many outdoor activities. I know that the photos might not be the most representative due to lighting differences but under strong lighting in the past, my face would look very dull and tanned. And the best part about oral supplements is that, it is not just my face that will brighten over time. In fact, my arms look brighter too.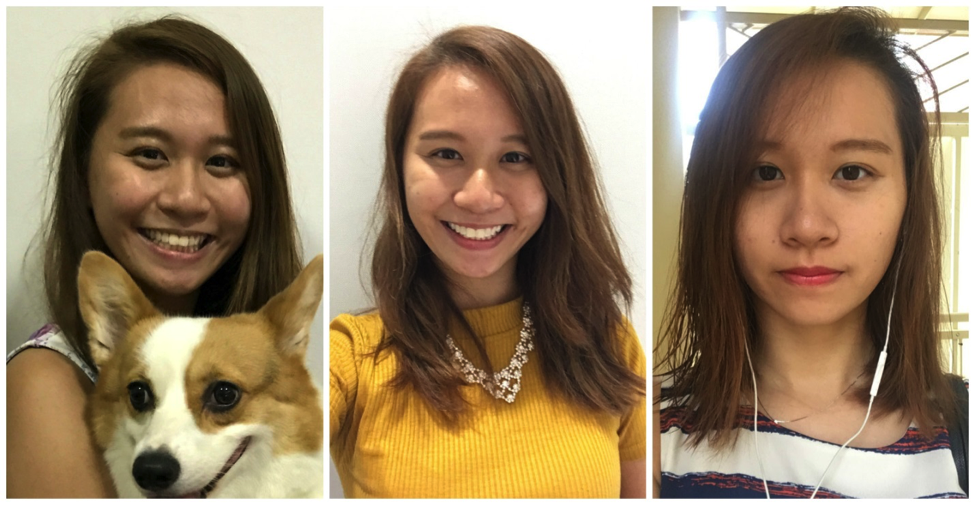 My personal skincare journey with IDS
You can see how some of the pimple scars faded away and how the number of little bumps reduced in a week in the photo below while using the above products mentioned.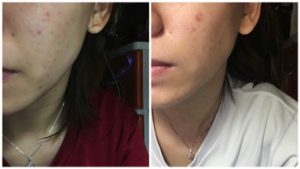 Before and After photos (1st week)
Another favourite product would definitely be the Non-Tinted Sunscreen. Before I used this, my whole face tends to look so oily after 6 pm even after blotting away the excess oil from my forehead and nose.
Then, I started trying the jamsu technique where I dipped my face in cold water after applying concealer, foundation and pressed powder. It worked really well but every morning, I take longer to prepare as I had to wait till the powder sets before I can dip my face in cold water. The IDS Non-Tinted Sunscreen resolved my issue. It not only brightens my face after applying but also has this matte finish, allowing me to look refreshed and radiant the whole day (not in the oily and shiny way).
Thank you for reading! I hope you girls (and guys) enjoyed my guest post and my personal experience with #idsskincare products! Till the next 😉
Follow Eunice at:
Instagram: https://www.instagram.com/p_eunicelxh/
–
#IDSSpotlight is a series of blogposts where we invite IDS Skincare users to share with us their personal IDS journey. Keen to be featured in this series and guest blog for us? Email us at enquiries@idsskincare.com 🙂