Lian Meiting's List Of Holy Grail Products
IDS Skincare, 22 September 2016
In this week's #IDSSpotlight series, we feature Lian Meiting, a guru in all things related to beauty. In this post, she shares with us her current list of holy grail products, both skincare and make up.
Hi there, nice to meet you!
I'm Meiting, also known as "lianmeiting" on all my social media accounts, and I'm a huge skincare & makeup lover. I'm always sharing my favorite holy grail products with my readers and today I've been invited by IDS skincare to share a little something on their blog.
So what have I decided to talk about today?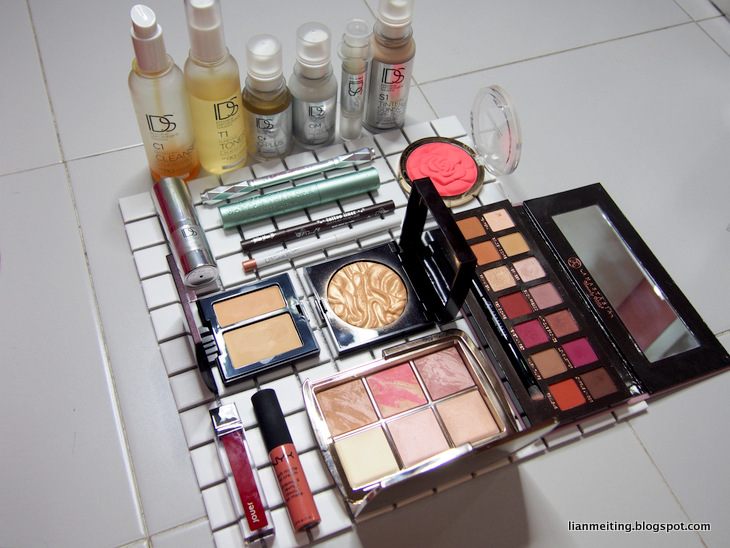 My current go-to skincare and makeup products!
Because to me, skincare and makeup are equally important and I can't pick my favorite out of the two. Of course, having good skin is top priority for most because you'll need a flawless canvas to work on and makeup will glide on easier when your skin is well hydrated and taken care of.
I've been using IDS Skincare products for more than 3 months now and here's my current skincare routine!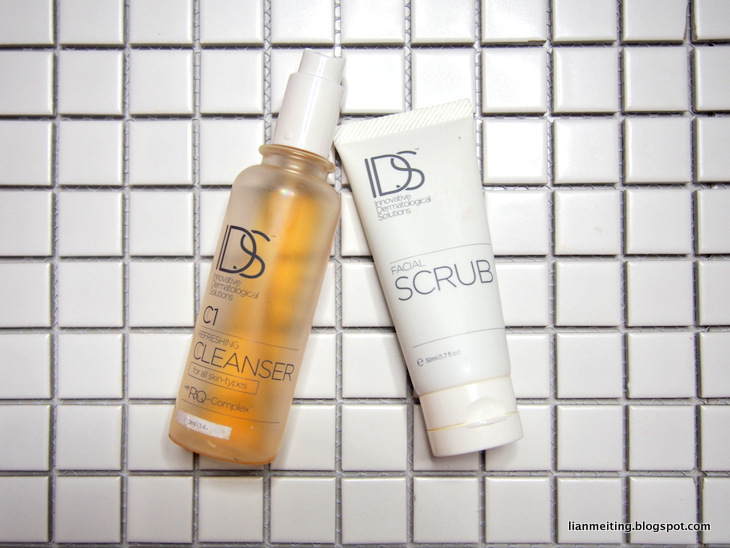 After removing my makeup, I will use the C1 Refreshing Cleanser to wash my face daily and twice a week; I will give my face a gentle exfoliation with the Facial Scrub. I really enjoy how the product warms up on my skin and I can actually decide how rough/gentle I want my exfoliation to be just by adding more/less water to my face. It is crucial to exfoliate your face at least once a week because it will help get rid of dead skin cells and if you don't have the habit of doing that, you may risk clogging your pores and that will result in pimples and blemishes.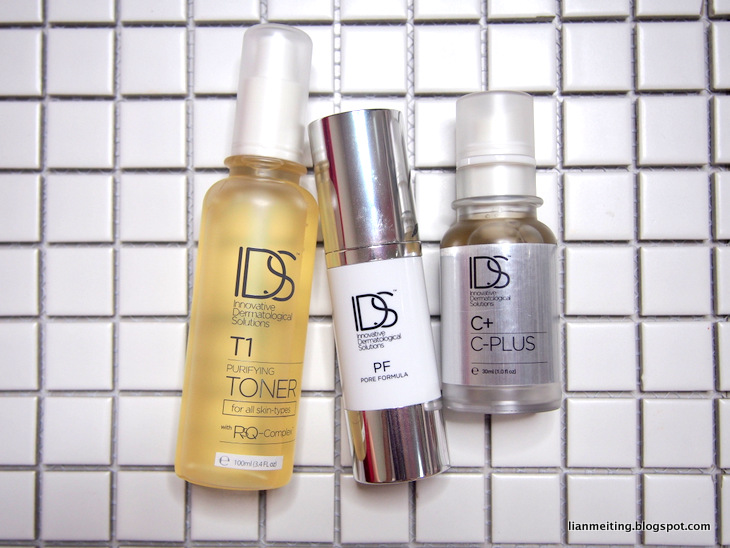 After washing my face, the next step I would do is the take a cotton pad and spritz it with the T1 Purify Toner and wipe it across my face. This helps to remove any remaining makeup/dirt on my skin.
Followed by the Pore Formula, I only apply on my T-zone, which helps to minimize the appearance of blackheads and whiteheads. For as long as I've been vain and scrutinizing my face up-close with a magnifying mirror, black and white heads will always be the bane of my existence. I've tried all ways to remove them and they just keep coming back.
My next step would be to slather on C+ PLUS all over my entire face, even my eyelids!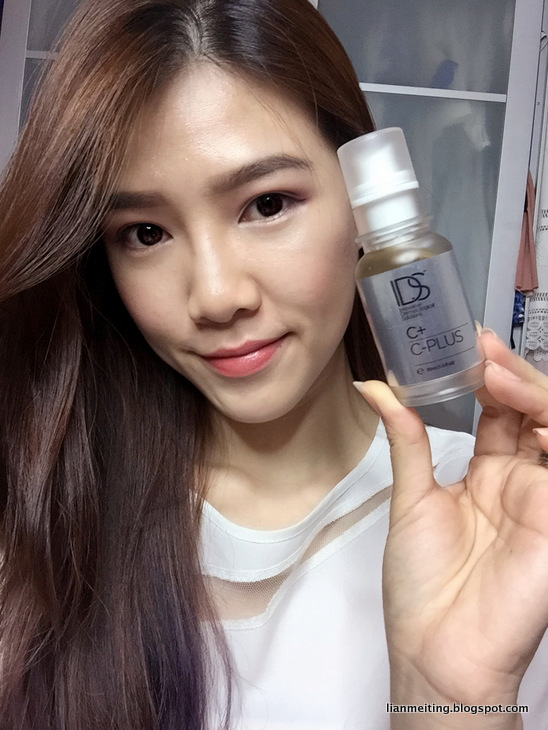 This product is one that has been loved by almost everyone who've tried it before and I was no exception. As a typical Asian girl, my skin is prone to looking dull and slightly yellow so this product contains high concentration of Vitamin C that is so beneficial for our skin. I'm on my 2nd bottle right now and it really helps to even out, brighten my skin tone and has anti-aging properties too!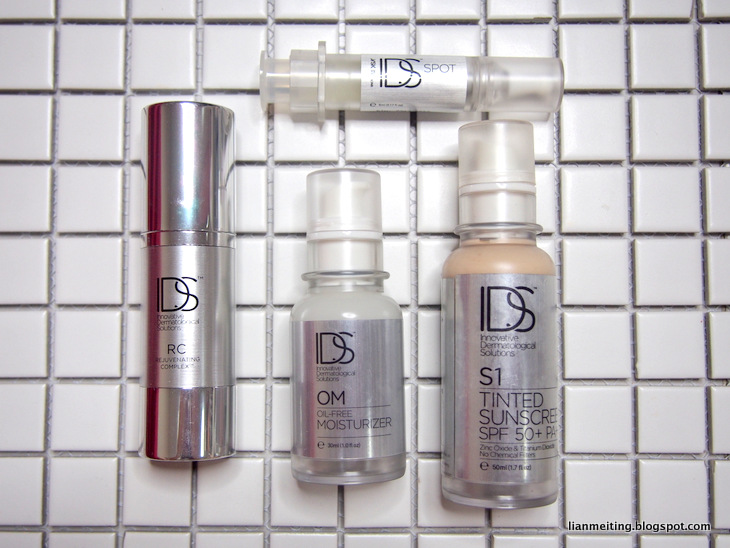 Then, I will go in with the Rejuvenating Complex, just a tiny layer all over my skin. This is one of the latest addition to my IDS Skincare routine and it is best known as for its anti-aging properties. It increases your skin's collagen production and at the same time, prevents existing collagen from breaking down. Sometimes when I'm in a hurry, I just apply this on my eye area as that's where I have fine lines.
Lastly, I will apply the Oil-Free Moisturizer over my entire face and I'm ready to head to bed!
If it is day time, applying sunblock is a must and I will have a generous layer of Tinted Sunscreen with SPF 50 PA+++ before I start applying my makeup.
I know what you're thinking, BUT THAT'S A LOT OF SKINCARE!!
I know, but trust me, all it takes is to dedicate 5-8 minutes every morning and night for your skincare routine and you're future self will definitely thank you for that.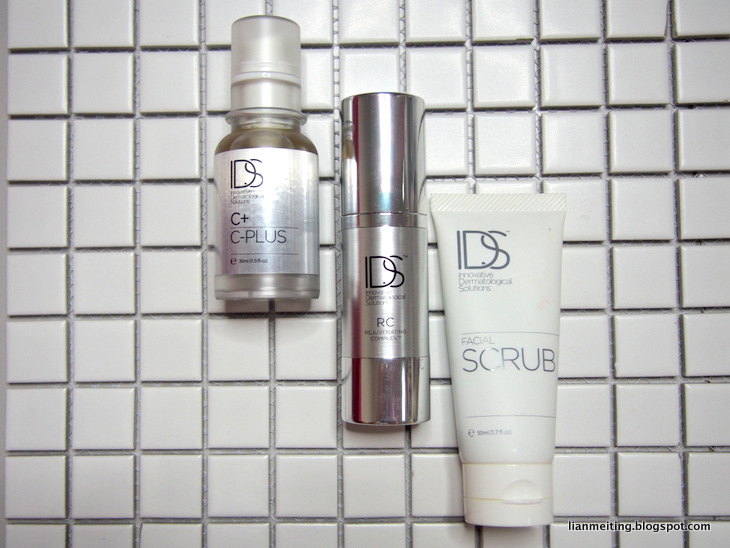 Here's my top 3 favorite product from IDS Clinic that I cannot live without.
and now, moving on to the 2nd part.. my current favorite makeup products!
If you're a reader of mine, you'll know that I have way too much makeup for my own good. So, it is always very tough for me to pick out my favorite item of all because there are so many brands that I've tried and some are just as good as the other.
But today, I'll share with you what I've been loving this month!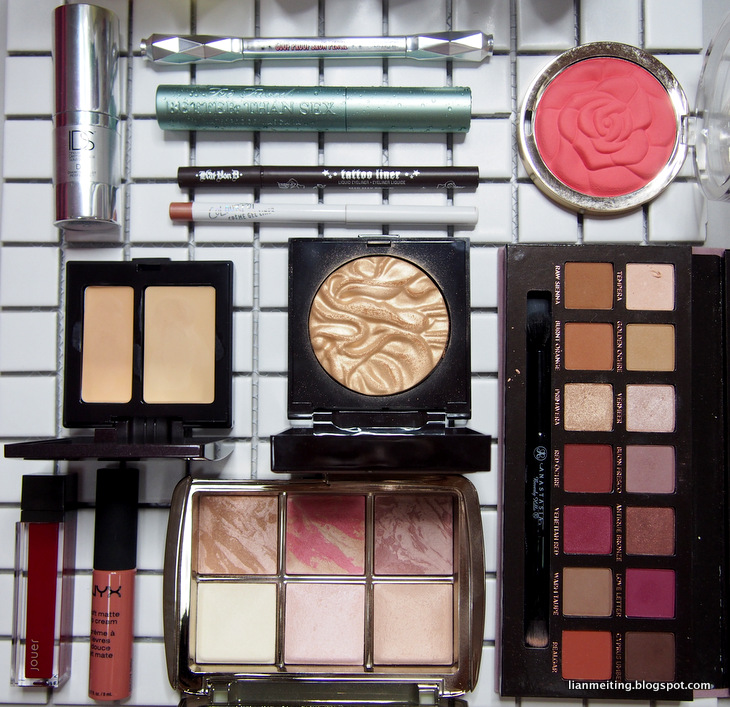 For base, I've been using the IDS Diamond Dust Perfector for the longest time and I love how natural the finish is on my skin and it doesn't clog my pores or make me breakout at all. It contains diamonds in it, serious stuff, and you just look flawless and picture perfect anytime with this on.
To correct any blemishes, pimples or spots, I'll use the Laura Mercier's Secret Camouflage concealer that comes in 2 shades, 1 darker and 1 lighter. It is a full coverage concealer and I usually apply a layer of the darker shade to totally cover my imperfections then the lighter shade to blend it evenly with my skin tone.
For Brows, the Benefit Goof Proof brow pencil has been my most reached for item because it is so easy to achieve a nicely drawn brow with this product. The product isn't super pigmented which I really like because when drawing brows, I like to slowly build up the intensity instead.
I'm a highlight addict and that means, I can't decide on my favorite highlighter, that's why you see 2 of them here. First, is the Laura Mercier Face Illuminator in Addiction, a true gold highlight that makes me look so healthy and warms up my entire look instantly. It is easily layered on for a louder look. The next runner up is the Hourglass Ambient Lighting Palette – this palette has everything you'll need to achieve a subtle and natural glow. It doesn't put your glow game right at the top but it is something you can wear daily without looking too dramatic. I also like the 2 blush shades they have in this palette!
A blush that I'm really loving currently is from Milani, their rose blushes comes in many shades and they are just so pretty to look at and not to mention, easy to apply on the skin. My shade of the moment is – Coral Cove, it just brightens up my entire look and looks good with most makeup look.
For eye shadow, it will definitely have to be the Anastasia Beverly Hills Modern Renaissance palette. The colors are so unique and I can create countless of different looks with this palette. The color payoff is insane! A little goes a long way and by that, I really mean a little dab with my eyeshadow brush onto the colors is all I need for an intense look.
For eyeliners, I've been faithful to the Kat Von D tattoo liner for almost 2 months now and I'm mostly wearing the shade Mad Max Brown. I also like running my lower eyelids with Colourpop's Crème Gel Liners, I got 2 colors, 1 in rose gold and the other a gold-gold.
For Mascaras, I've seen too many makeup gurus raving over this so I had to try it – the Two Faced Better Than Sex mascara, I got the waterproof one cause I was wearing it for Ultra Music Festival and I needed it to be sweat-resistant. Haha.
Lastly, for lips, I just can't pick a favorite, but these 2 are sort of my latest faves so I just decided to share them. Jouer's liquid lipstick in Fraise Bonbon and NYX soft matte lipcream in Zurich.
Phew, that's a long one.
Thank you for reading, and if you like to know more about me or read more of my ramblings you may follow me here:
IG: www.instagram.com/lianmeiting
Blog: www.lianmeiting.blogspot.com
Dayre: www.dayre.me/lianmeiting
XOXO, till then.
_
#IDSSpotlight is a series of blogposts where we invite IDS Skincare users to share with us their personal IDS journey. Keen to be featured in this series and guest blog for us? Email us at enquiries@idsskincare.com 🙂