Spot The Differences: RC and RC+
IDS Skincare, 18 May 2018
We hear you.
Since the birth of IDS Prestige Rejuvenating Complex Plus (RC+), we've been asked what is the difference.
While both are treatment products to be used before the moisturizer, there are actually a number of differences.
Rejuvenating Complex (RC), was first launched in 2014 but was later reformulated in 2016 with IDS' patented ENHANCE delivery system technology. It is the first product to showcase the fact that with the right delivery system, visible results can be achieved even with just a simple blend of ingredients. This was further backed by clinical studies. See below for the results.

$262 for 30ml (Retail Price after GST)
Available on www.idsskincare.com and all retail outlets.
What it does
This potent anti-aging treatment concentrate is what you need to maintain a youthful appearance. Designed to counter the effects of time, as well as damage caused by the UV rays and environmental aggressors, it contains ingredients that help to boost collagen and elastin production, which in turn help to reduce the appearance of fine lines and wrinkles dramatically. Skin appears firmer, smoother and revitalized.
What's in it
Zinc
Encourages the production of elastin to support the underlying structure of the skin, reducing the appearance of wrinkles and other signs of aging.
Magnesium
Causes a decrease in muscle fibre membrane excitability, resulting in muscle relaxation and visible reduction in fine lines and wrinkles.
Elastin
A protein that helps the skin maintain elasticity and firmness, it enables the connective tissue to resume its original youthful shape after being stretched.
Sodium Hyaluronate
Holds moisture effectively so that skin feels plump and supple.
What the test results say
82% Sees Reduction In Fine Lines And Wrinkles In 3 Weeks!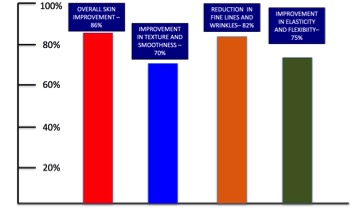 INDEPENDENT TESTS BY INSTITUT D'EXPERTISE CLINIQUE (IEC), LYON
After 1 Week Of Use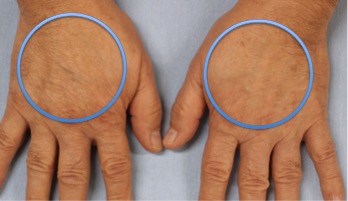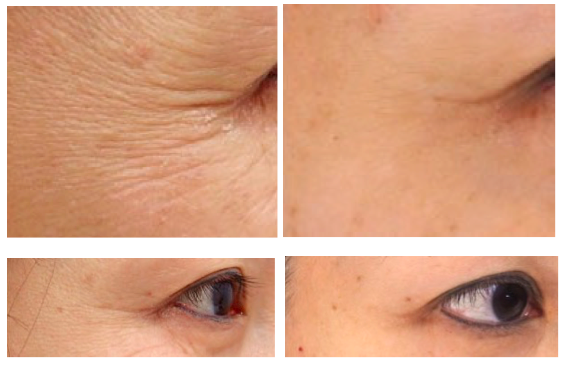 Now think of RC+ as the turbo-charged sister of RC with enhanced abilities. As this powerhouse formula comes with greater and more premium ingredients to complement and reinforce the functions of RC, the price tag is also hence justifiably higher. With this crème de la crème product, you'll be getting the visible results of RC and much more, a worthy investment that your skin deserves.

$417 for 30ml (Retail price after GST)
Available exclusively at Metro Paragon.
What it does
Inspired by line-relaxing injections, this wrinkle-fighting concentrate works to give you similar results where no other topical products are able to thanks to IDS' proprietary ENHANCE delivery system. It also features a comprehensive array of ingredients including minerals, adenosine, elastin and hyaluronate that target multiple signs of aging at once – instant visible improvement in skin texture and overall appearance, as well as reduction in the fine lines and wrinkles with continued and prolonged use.
What's in it
Conotoxin
A biomimetric and synthetic peptide of the cone snail with Botox-like actions to help relax lines and wrinkles, leaving skin with a smooth appearance.
Gamma Amino Butyric Acid (GABA)
This ingredient effectively relaxes the tension of expression muscles, thereby significantly reducing expression lines and crow's feet. Besides relaxing wrinkles, it can also repair cuticle barriers, reduce skin roughness caused by external factors such as dryness, radiation and pollution. Deeper in the dermis, GABA can promote fibroblasts and the production of hyaluronic acid and collagen, improving skin moisture and elasticity.
Algae extract and Pullulan
A unique algae-based "skin tightener" that firms as well as strengthens the skin's connective tissue. It also acts as a protective shield against oxidative stress and stimulates the formation of collagen.
Palmitoyl Tripeptide-1 and Palmitoyl Tetrapeptide-7
Promotes wrinkle smoothing as well as improves tone and elasticity.
If you're wondering about the texture, RC has a slightly richer texture than RC+ but both melt onto the skin upon spreading and do not leave any greasy after feel.
Are you ready to take your skincare to a whole new level of extraordinary?
NOTE THAT ALL IDS PRODUCTS DO NOT CONTAIN ANY FRAGRANCES. THE SCENT THAT YOU GET IS PURELY OF THE INGREDIENTS ONLY.