Vanessa Chia's Go-To IDS Products
IDS Skincare, 13 October 2016
In this week's #IDSSpotlight series, we feature Ms. Vanessa Chia, former beauty & health director of ELLE Singapore. Having almost 15 years of experience in the publishing industry, Vanessa has worked with numerous brands and gained valuable knowledge in all things related to beauty. As such, we were thrilled to hear about her love for IDS Skincare products during her last visit to Singapore and invited her to guest blog for us this week. Read on to find out her go-to IDS products!
In my former life as a beauty editor, I have had the opportunity to try a lot, and I mean A LOT, of products over the years.
While some haven't agreed with me, there are a handful that I truly love and will happily pay good money out-of-my-own-pocket for. And some of these just happen to be from IDS Skincare.
A little background about my skin woes. I've never been one to have the best of complexions. It's decent, but like many women, I suffer from the odd pimple or two or three.
And as far back as I can remember, I've never not had some sort of anti-blemish or spot cream in my skincare routine to ensure that my skin stays relatively clear. From affordable drugstore to high-end luxury brands, I've tried them all. And stopping short of slapping on Oxy-10 onto my face, I've been on the lookout for something that works. And that's when Dr SK Tan and Chester of IDS recommended me to try the IDS Spot.
And I've been hooked since. In fact, I go back every few months to stock up on a whole bunch so that I always have some in my stash. All I need is just a little dab of IDS Spot to heal my spots and ensure that there's no scarring.
Along with the IDS Spot, another secret weapon I've been using to ensure that my complexion stays blemish-free is the IDS Probiotic Mask. This, I use once or twice a week, especially during the time when my hormones get out of whack thanks to my monthly cycle. And if I've got really huge, stubborn spots, I actually dab a little Probiotic Mask on them before I head to bed, and it clears right up, or at least looks way less obvious, when I wake.
The mask contains probiotics, similar to what you can find in Yakult or Vitagen but in a proper concentration, that according to Dr Tan helps to banish the bacteria that causes pimples.
But the one IDS skincare product that really got my attention recently is the IDS C-Plus. I've used the product before, but it never occurred to me as to how much of a life saver it could be till now.
You see, I'm currently based in London and during the Summer months, of course I had to travel around Europe 'cause you know, cheap flights and all. So off I went to Santorini and Cinque Terre.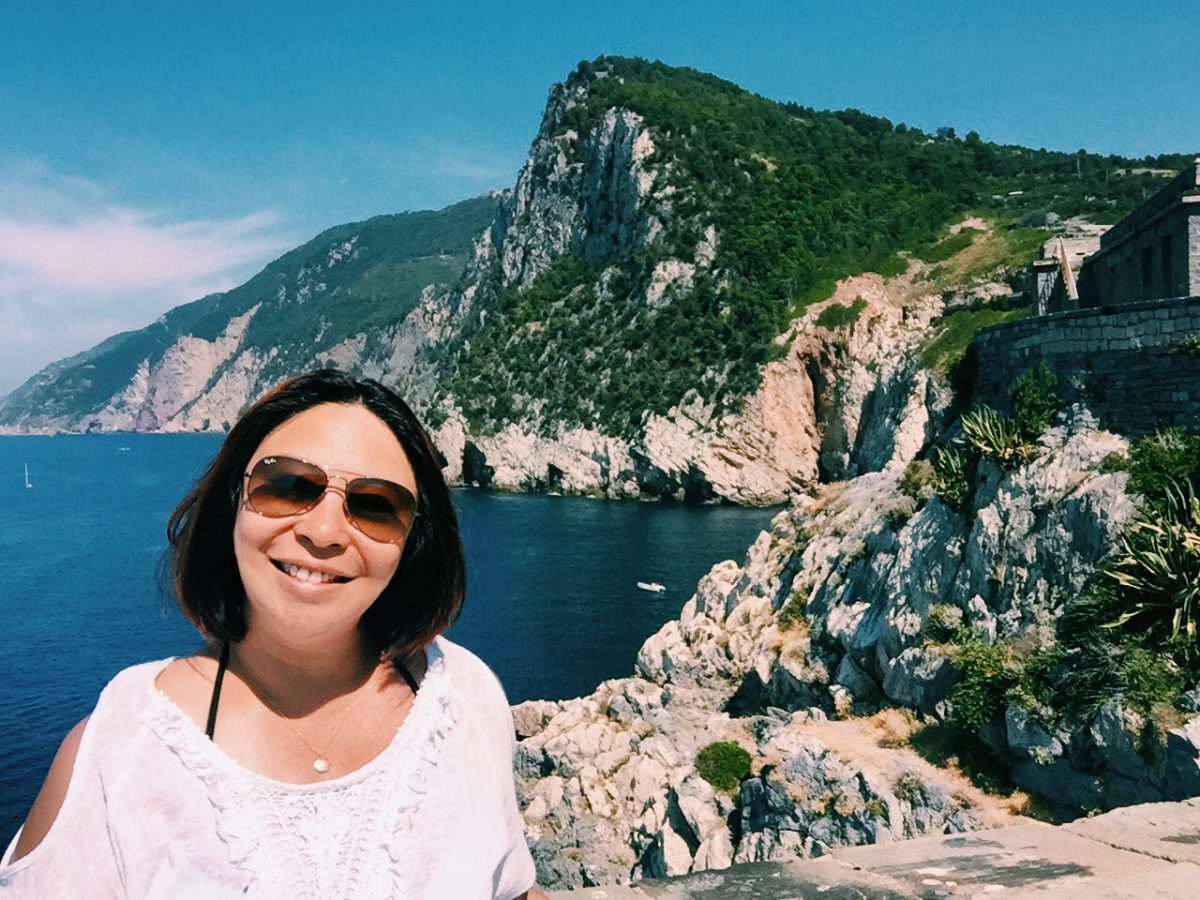 Now being the height of Summer, the sun was really strong and it wasn't long before I was brown. How brown? As brown as I was back when I was in school, which was a really, really long time ago. And this was with regular repeated sunscreen applications, every hour on the hour. When I got back to London, I used whatever brightening skincare product I had with me to help lighten the skin tone, but more importantly to even out the patchiness. But most of the products I had with me were over-the-counter ones, and nothing really worked.
A month later I headed back to Singapore for a short vacay, and there in the recesses of my drawer I found a bottle of C-Plus. I started incorporating it into my daily regimen. And what do you know? In just a week, my complexion started looking so much better.
And because the C-Plus is packed with vitamins C and E, it not only lightens scars and evens out the complexion, but it is a great anti-ageing booster too. It refines the skin texture and promotes collage production to plump the skin from within so you look more youthful than before. It also protects against free radical damages with its potent anti-oxidant properties. And with my complexion being all dry, brown and patchy, I was really blown away by the awesomeness of this wonder serum.
In fact, the more I used the C-Plus, the better my complexion looked. So much so that when I met up with my friends and ex-colleagues, many of them commented that I obviously had the glow of the someone who wasn't dealing with the stresses of work. But you know what? The secret is really thanks to C-Plus. Oh, and another IDS friend… the Diamond Dust Perfector, affectionately known as DD Perfector.
When I first tried the product, I was told that it would make a great makeup base as it would help even out the complexion and give it that "lit-from-within" glow instantly. And it surely does. Truth be told, it's been a staple in my makeup bag for almost a year now. But what I didn't count on was that using C-Plus would help heal my complexion so much that I didn't need much makeup when I went out. So all I use on top of C-Plus and my regular moisturiser is the DDPerfector.
What I love about the DD Perfector is that it contains diamond powder, which instantly blurs away imperfections and leaves my complexion looking even and radiant. All I do is pump out a dollop, then with my fingers, lightly tap it over the skin and blend it in. For areas that need a bit more concealing, I either add a little bit more product, or use a concealer (like for my dark under-eye circles and stubborn spots). Then I add a cream blush to the cheeks, a lick of mascara onto my lashes and a quick dab of tinted lip balm to my lips and I'm out the door.
So while I still love some of my other over-the-counter beauty products, if you ask me for a Doctor-brand to recommend, I would gladly say IDS Skincare. Because in short, the products work. And honestly, that's all anyone ever wants from their skincare right?
From left: IDS Spot, IDS Probiotic Mask, IDS C-Plus, IDS Diamond-Dust Perfector
Till the next time, Vanessa
Follow Vanessa's beauty, food and travel adventures at:
https://www.instagram.com/_thevedit
.
.
#IDSSpotlight is a series of blogposts where we invite IDS Skincare users to share with us their personal IDS journey. Keen to be featured in this series and guest blog for us? Email us at enquiries@idsskincare.com 🙂