Would You Allow A Robot To Diagnose Your Skin?
IDS Skincare, 16 March 2018
It actually sounds less bizzare than you think. As technology advances, the beauty industry evoles simultaneously to adapt and keep up the pace. In this mobile gadget age, tools such as 3D makeup simulations and augmented reality help us make more informed decisions at the convenience of our fingertips.
From beauty wearables such as L'Oreal UV-monitoring patch (that links to a mobile app) to AR-enabled mirrors in stores like MAC Cosmetics US, businesses are doing their best to create ultimate online and in-store tech experiences to wow their consumers.
On top of that, another beauty trend in 2018 is definitely the trend of personalization. It is not a one-size-fits-all or rather, one-product-fits-all anymore. A 2015 global survey by Euromonitor showed that 50.5% of people were influenced by their skin type the most when shopping for beauty products. As the need for customized beauty products grows, brands have to adapt to satisfy their discerning customers.
Keeping in mind of the current trends and innovation as the business' backbone, IDS Skincare's scientific team designed an AI tool in 2016 – IDS Skin Story – to help consumers understand their skin condition and needs better.
About IDS Skin Story
IDS Skin Story aims to be a one-stop skincare concierge for consumers to take charge of their own skin. From providing an accurate skin diagnosis of skin concerns to recommending appropriate products and treatments, Skin Story allows you to monitor your skin condition without having to visit a skin doctor.
It is the brainchild of IDS Skincare's scientific team and the first web version went live in November 2016. Subsequently, the IOS and Andriod mobile app versions were introduced in June 2017 as well.
How Skin Story Works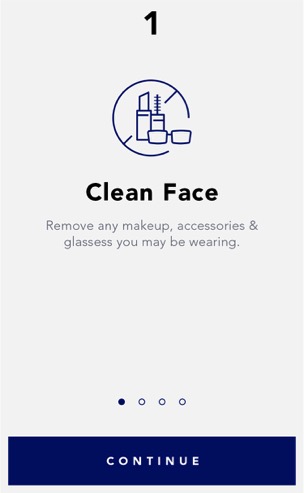 To start, simply take a photo using your phone or computer camera — without any makeup, glasses, and with hair pulled back, then send it through.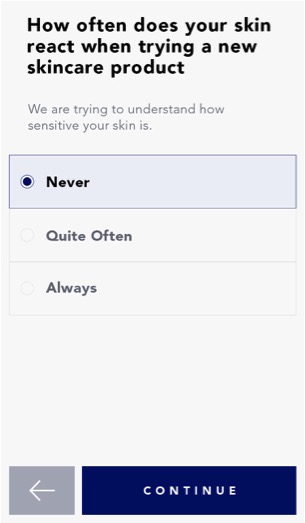 Next, you'll be asked to answer a questionnaire on your skincare concerns and lifestyle habits.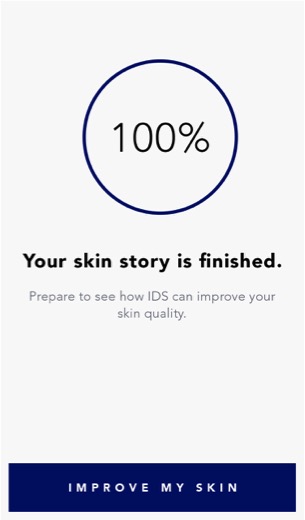 After completing the steps, you will receive a diagnosis of your skin analysis based on four parameters: pigmentation, wrinkles, skin tone unevenness and acne.
Finally, Skin Story will prescribe skincare products for your skin type and concern. From there, you may wish to purchase the selected products and have them delivered to your doorstep. Hassle-free shopping!
The latest edition of Skin Story has a new feature that allows you to track your skin changes and improvements with every update so you are encouraged to re-take your photos regularly.
The best part is that the whole process takes less than 5 minutes to complete!
3 Reasons To Start Your Skin Story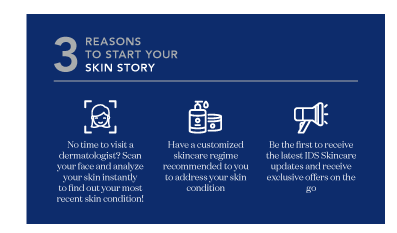 1) No time to visit a dermatologist? Scan your face and analyze your skin instantly to find out your most recent skin condition!
2) Have a customized skincare regime that addresses your skin condition.
3) Be the first to receive the latest IDS Skincare updates and receive exclusive offers on the go.
How To Download Skin Story
For Apple Iphone users: Google Playstore
For Andriod mobile users: iOS App Store
For web version: Visit our Skin Story here.
Future of Technology In The Beauty Industry
As the future of technology in the beauty world holds endless possibilities, who knows if there will be a day for robots to take over the role of doctors and perform aesthetic procedures?
What are your thoughts on the integration of digital technologies in the beauty world? We would love to hear from you!